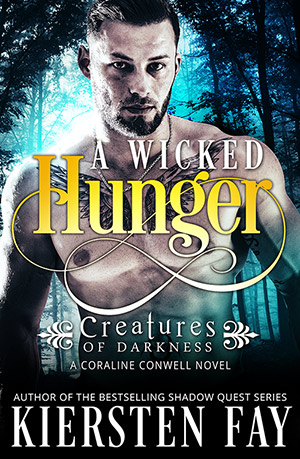 AMAZON • iBOOKS • BN • GOOGLE PLAY • KOBO
Having survived a childhood on the heartless city streets, penniless and alone, Coraline Conwell was delighted when she caught the eye of a handsome, wealthy man who promised an escape from her grim existence.
Out of place in the upper-crust realm, Cora has done her best to adapt to her new place in life, but when her husband is brutally murdered in front of her, she is ripped from her secure life at the hands of the Vampire Enforcement Agency.
Now her survival teeters on the whim of a devastatingly handsome VEA agent named Mason as she is hunted by those who would see her dead, but can she trust her mysterious vampire bodyguard?
As she works to adapt once more, she must keep unwanted desires from leading her down a dangerous path while she discovers there is more to this world, and herself, than she could have ever imagined.