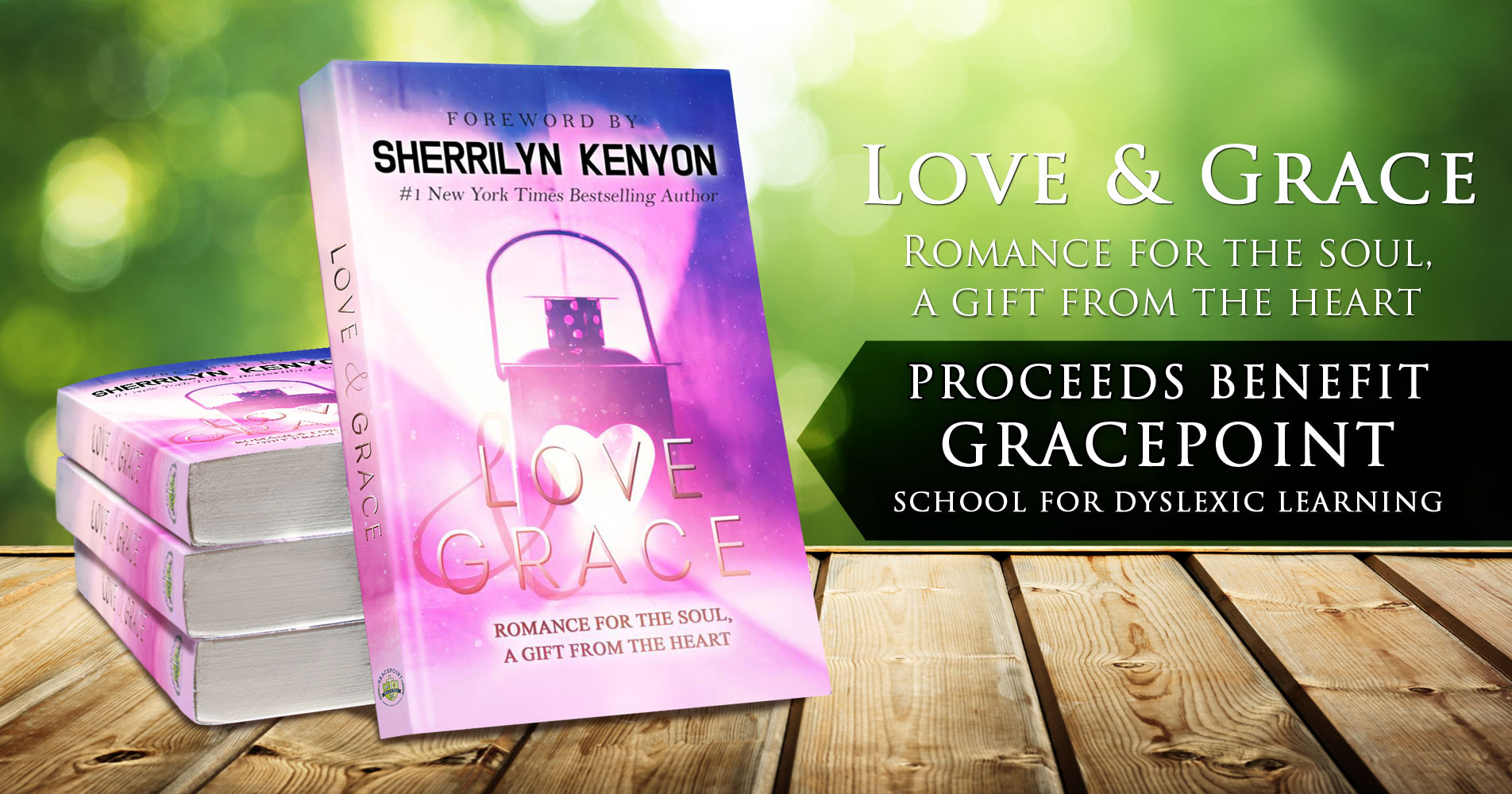 There are several things I want to quickly mention. First, my fellow authors and I are going to be hanging out TODAY over at an event hosted by Created A Taste For Romance Book Club. Come join us!!! I'll be there between 6:30 and 7:00 with some fun stuff to share.
Second, we are nearing the release date of Love & Grace. The support from all of you, and the wonderful comments in our main event have just blown me away! You are all the best! Keep talking about it and spreading the word. Use the hastag #LoveAndGrace.
If you haven't joined the event, please do HERE. There are giveaways galore and our main giveaway is still going on, so don't forget to join that. Go here to see what's being offered. And please spread the word.
The cause is to support Gracepoint School for Dyslexic learning. A little back story: The state of Georgia doesn't recognize Dyslexia as a learning disorder, and a lot of kids' educations are neglected as a result, so Gracepoint was founded to fill a need for parents and students who are struggling with dyslexia. I myself have a sibling and friends with dyslexia and remember how difficult school was for them.
PRE-ORDER NOW!
AMAZON: http://bit.ly/LG-AMAZON
IBOOKS: http://bit.ly/LG-iBOOK
BARNES & NOBLE: http://bit.ly/LG-NOOK
KOBO: http://bit.ly/LG-KOBO
Lastly, I did my FIRST VIDEO EVER for #LoveAndGrace.
It was super fun, and took me ages to create. And half of it, the part with the kids, had already been created. Let me tell you, I have a new respect for all those YouTube stars who put out all those funny and engaging videos. It's not so easey! Anyway, please check it out and share it!